What if the Kenyan IEBC was German?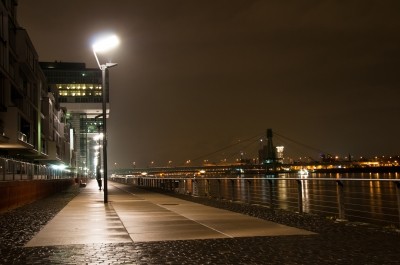 An American friend of mine whose job involves   travelling a lot around the world recently told me something that got me thinking.
"Sometimes I forget which country I am in but I swear I always know when I am back in Germany" she said in a matter of fact tone. This isn't rocket science. There are many things that are typically German. Take Angela Merkel, the Autobahns and the lack of speed limits in most of them for example…
But that is not what she meant. "People here in Germany are obsessed with criticizing and pointing out what is wrong" she said and I felt myself bursting out in laughter.
Once when I was cycling home, a middle aged man stopped me and in a very friendly tone explained to me that while cycling behind me, he had noticed that I wasn't staying on the bicycle lane. My bicycle had on occasion drifted on to the street and even though there were no cars, it was important that I keep in mind that there is a reason the bicycle lanes were constructed! I stared at him wondering whether he was really serious and seeing no smile or sense of irony concluded that he was.
Another time, a Chinese colleague left us in stitches when she narrated how she asked a German at the Cologne train station for direction only for him to take fifteen minutes correcting her German.
This obsession with looking at everything critically needs a lot of getting used to especially if you are a foreigner. Germans are relentless in their criticism of anything or anyone who doesn't deliver or measure up to their expectations.
Watching the just concluded Kenyan elections and the IEBC efforts/debacle, I couldn't help wondering how the Germans would have reacted if the IEBC was German. Would they have patted them on the back like Kenyans seemed to do? I somehow doubt it….