The diary of my African hair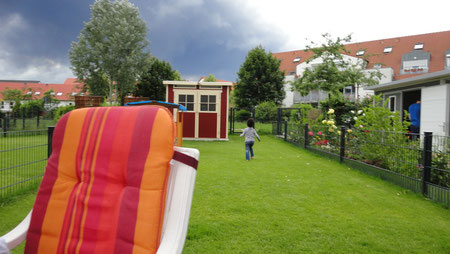 Day 2
As promised, I bring the second part of the tales of my new hair style.
6.00 am: 
I open my eyes slowly and realize to my horror that it is morning. A lot of things go through my mind. First of all, I have to face people and I am just not sure about that. I watch hubby sleeping. I'm tempted to wake him up and ask what he 'really' thinks about my hair. The encounter with my three year old has crushed the little confidence I had. But then I remember that I promised that I wasn't going to be waking him up and telling him the many random ideas that cross my mind. I lie there and wait silently counting the minutes.
6.30 am: Half an hour later he opens his eyes. I quickly sit up and start talking. He cuts me off. "Isn't it nice that it is a Saturday?" he asks. I stare at him. I feel a mixture of relief and happiness sweeping through my body. Why didn't I remember that?

Moments later: I tell him about my small encounter with the three year old. "You know he 'hates' everything" he says. "Your new hairstyle is really nice" he adds with a smile when he sees the doubts on my face.
7.30 am: We are at the breakfast table. A pillow drops down the stairs. The three year old walks down slowly. Some kids have teddies, dolls, favorite toys etc. He has my pillow. I watch as he picks it up and goes straight to his daddy.
"Would you like some breakfast?" I ask trying to ignore the fact that for the first time, he hasn't come straight to me.
"I don't like your hair" he says in response in a voice that sounds both angry and pained. Hubby and the eight year old burst out laughing. I try to smile but something about the way he says it is so innocent, so honest, and so pure that I can't help but believe that there is something seriously wrong with my hair. For the next hour, I lock myself in the bedroom and  read. Something about this hair makes me want to be alone.
9. 00am: Hubby comes into the bedroom. He stares at me for a moment and realizes that I am upset. "He is three!" he says in his attempt to console me. I want to tell him that that is precisely the reason it is so upsetting but I don't. I am not petty, I tell myself, gritting my teeth silently.
Moments later: I make for the stairs and stop dead in my tracks. The eight year old is talking to her little brother. "You hurt mummy's feelings" she says. It sounds so familiar. It is what I tell them all the time. "Go and tell her you are sorry!" she orders. I stand there torn between applauding her sensitivity to other people's feelings and condemning her blatant manipulative tactics. Thankfully, her little brother responds with an emphatic 'no'.
10.30 am: She comes up to my room. She looks at me and asks if I would like to play some board game with her. I oblige. I win twice in a row. Both times she says "Well done mummy!"  I watch as she leaves the room.  There is something wrong with that picture. First, I never win against her and secondly the few times I win are always marked with tantrums. It dawns on me that she is so full of pity for me that she is willing to let me win!
Around 12.00:  The three year old comes and sits next to me. He doesn't look at my hair.

12.30 pm: We are watching pre match football commentaries on TV. It is the last day of the Bundesliga 2013. Bayern Munich already won the championship but for the last three teams including hubby's favorite team TSG Hoffenheim, it is do or die. Hoffenheim are scheduled to play Dortmund. They have to win otherwise they'll be automatically relegated to the second league which is not just unglamorous but also means much less money.
13.00: Hubby is becoming so nervous. "Do you think Hoffenheim have a chance against Dortmund?" he asks for the 50th time. Anything can happen in a game, I tell him except I don't believe it is possible in this case. Dortmund is the second best team behind Bayern not just in the Bundesliga but in Europe, probably in the whole world.
14.30: The match is about to begin. I listen to hubby's different theories of how Hoffenheim might turn the tables on Dortmund.  I feel sorry for him. I don't want to be here when the inevitable happens in 90 minutes. But I have this crazy hair and I have to stay home.
15.00: Hubby is pacing around. I am beginning to feel just as nervous. The eight year old asks if we shouldn't go into the city. Without thinking, I say yes and the two of us jump onto our bikes leaving her brother and dad to watch football.
15.30: We reach the city and chain our bicycles.  All eyes are on me and a part of me is beginning to regret coming out of the house with this hair. A man walks up to me. "Are you a model?" he asks. I stare at him. "Which agency do you work with?" He continues as he hands me his card. He is a model scout for a big modeling agency….