Of trends and the scorching heat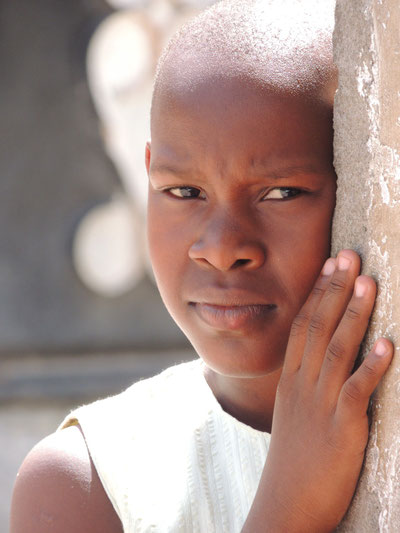 It is hot in Germany. No, it is not just hot. It. Is. Really. Hot.  The heat literally hangs over your eyes, your feet, your nose… your everything threatening to set  any dubious material you might have thrown over your body and thought was a dress, shirt etc on fire.
The intensity is puzzling, especially because the sun here doesn't have the glow it has in Africa.  It is dull, lazy, kind of uninterested. Some people would say it has an attitude.
Still, I like this time of the year. I especially like it when people who have never been to Africa gush in my direction, "Oh my God isn't this heat just like the heat in Africa?" or the classic "do you get sunburns?" Normally they don't complete the sentence but I know the last bit.  'That can't be, you are so dark!'
But really, this post isn't about the lovely precious German summer.  This post is about something that once upon a time used to be big. The mention of this word used to make us pause, reflect, look into the distance with bleary eyes aware that that single word could change our lives forever.
A few months ago, I got a pamphlet, listing the events that were going to be shown as a part of the annual Afrikatage (Africa days) in the cities of Mannheim and Heidelberg. The event held yearly is a   celebration of Africa. Within this period, events showcasing the diversity of Africa and its people are presented in different venues across the region. Depending on my schedule, I try to attend as many of these events as possible.
This year, I attended two of the events. The first one was Africa kids' festival in Heidelberg. It was interesting but save for the drums and the catering firm selling 'African food', that I barely recognized, my Sudanese friend and I both agreed that it  could have passed for any other kids' festival.
The second event that I attended is the real subject of this post. A development/charity organization called Go-Ahead was showing a film and thereafter hosting a discussion about AIDS. As an African, it is a subject that I find difficult to ignore.

The film, "Lost generations" is about the devastating effects of Aids. Shot in South Africa, it is a documentary film about the lives of children whose parents died of Aids and who thereafter had to slip into adult roles and not only look after themselves but also after their siblings.  
It shows a whole generation of people growing up without any role models or people to look up to.  It shows the loneliness of a people stigmatized by a judgmental society, the hopelessness of children guiding other children, the poverty, the naïve optimism of those who have nothing to lose and the fatalism of those who don't see any way out.
It shows the real cost of AIDS.

Note: Due to the fear of Stigma, the participants requested that the film not be shown in South Africa.
Special thanks to our host  Rico Bergemann of Go-ahead and Astrid Berner-Rodoreda, policy advisor, HIV and AIDS from Brot für die Welt who was on hand to answer any questions.
The following are links to  German charity organizations working in sub-Saharan Africa.