My eyes almost popped out when I recently came across this campaign poster from Germany's right extremist party ' Die Republikaner' best known for their hate for anything or anyone who is not German.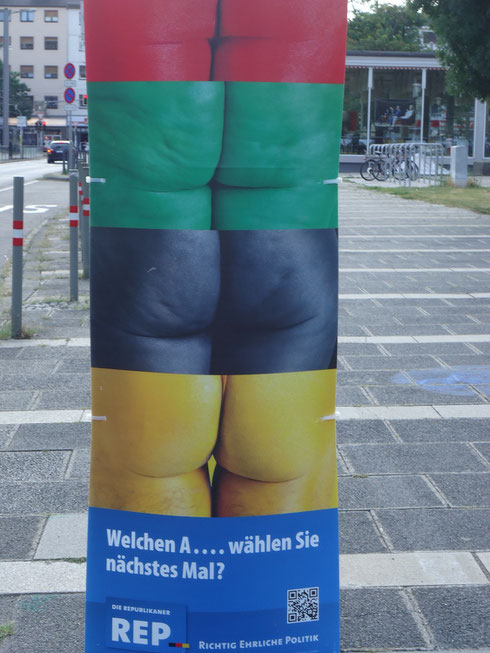 In their typical loving way, they ask the electorate; 'Which asshole will you vote for?'
Wow.  I mean, really?
Note:
The different colors represent the different parties. Red is for the social democrats, black is for Angela Merkel's Christian democrats, green is for the environmentally inspired and yellow is for the liberal democrats.