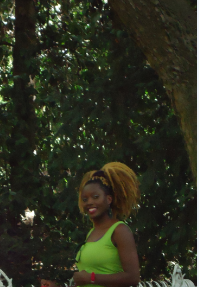 Beautiful cities, undertaker lookalikes and French
"Is this seat free?" A woman asks. She is impossibly tall and abrupt. Dressed in a white linen shirt and black trousers complete with a black sunhat, she cuts the figure of an undertaker. I look up at her. Hubby is at  the queue trying to get us drinks. The place is crowded and squeezing next to an undertaker lookalike isn't my idea of an afternoon out. Especially not when the temperatures are on the other side of thirty.
"Is this free?" the woman asks again. She stresses every word and points to the seat next to me. "Well…" I begin but she doesn't let me complete the sentence.
"Do you understand me?" She says and switches to English. "Me" she says pointing to herself "want to sit here" she points at the bench.
I attempt to respond but this abrupt woman is too quick. She is fiddling with her phone and pacing around.
"Silke you have to help me. I really need your help with French."
 This is so familiar. In some people's minds, French and black go hand in hand.
After the call she turns to me. "Hola!" she says. I can't stop myself from smiling. Even though I'm clueless in French, I'm 100% certain that what she is saying is Spanish and not French.
"Sorry the seat is occupied" I tell her in German.
The woman stares at me her mouth open.
"You speak German?" she asks.
I watch as she walks off and sits at the next table.  Hubby is still standing at the queue. It is going to be a long wait.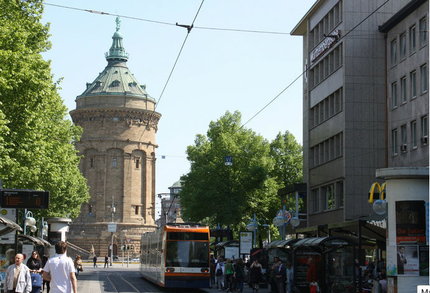 My mind drifts off to mundane things. For example why this city I live in keeps celebrating itself. Every year, it hosts a city celebration. Sometimes it celebrates its anniversary, sometimes its people and sometimes like today, it just celebrates. On these occasions, the city center is blocked off and tents pitched on every spot. People are then treated to deafening music, the whiny kind that seeks a lost love or sings praise of a beautiful woman.
I watch Hubby walk back. Before he sits down, the undertaker lookalike rushes to him, "Is this seat free?"   She asks in her abrupt voice. Were it not for the fact that the people sitting on her table seem like lovely old ladies, I would have thought that someone had whispered a death threat her way. He looks at me and nods.  Reading my mind isn't one of his strengths. The lady jumps over and squeezes herself next to us.
For a moment, I'm mystified into silence.
I watch as she gulps down the beer from her big  glass.  Within minutes, her glass is empty. She gets up to get another one. Before she goes, she turns around and puts something on the bench. It is a nylon handbag in tiger colors.

Every few minutes she comes back and gulps her beer down before quickly leaving to get another one.
It doesn't take long before we become best friends. She tells us what a beautiful city Mannheim is.  I look at hubby and wonder whether the woman is pulling my leg. I don't know a single German who thinks that Mannheim is beautiful. Beautiful cities in Germany have old buildings and Mannheim falls terribly short of this threshold.
 "Your hair is nice." She tells me after a while. I smile at her.  Her singsong Mannheimer dialect reminds me of the Luo spoken outside Ugenya and Alego.  It is soft, friendly but incorrigible.
"I used to know some Cameroonians and they had your kind of hair" she says holding her glass steadily.
"Really?" I ask. 
"Totally crazy hair!" she responds shaking her head.
I watch her silently. I don't know whether I should cry or laugh.
Insight:
1. Crazy and nice mean the same thing.

2. Mannheimer dialect  sounds like  Luo spoken  outside  Ugenya and Alego.