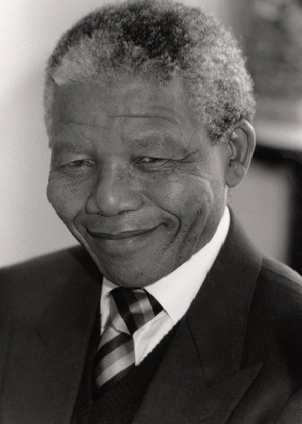 That it was going to happen, was never in doubt. In fact, I had expected that it would happen any moment. And yet on that Thursday night when I watched Caren Miosga, the ARD newscaster talk of Mandela in the past tense, I was left staring hopelessly at the screen, tears welling like a sudden summer rain. She didn't have to say it. Her regretful somber tone said it all.
Growing up, I didn't know what apartheid was. In its place, I knew Winnie Mandela with her velvet like skin, Miriam Makeba with her sultry powerful voice and yes Lucky Dube. I knew that there was some kind of struggle going on down there going by the number of times South African music repeated the word 'freedom'.  But all these were too distant to make any impression on me.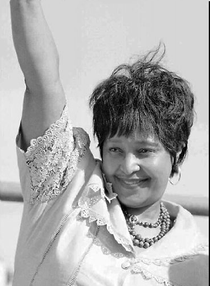 Years later when Mandela was released from jail, I had an inkling of what apartheid really was but my young mind still struggled to understand what the hullaballoo was about.
Hate and bigotry in that magnitude were well beyond my imagination.
Fast forward to now and I have come full cycle. I now not only know what apartheid is but much more. I now know that the scope of human cruelty is limitless.

In all of these, I have learnt a few things. I have learnt to look at people who believe in and stand for something with different eyes.
I have learnt to appreciate the courage it takes to speak up when silence would be the easier more comfortable option.
I have learnt that the mumbles, the silent treatments, the abuse, the slander and the brutality accorded to those who dare speak up can drown even the most determined.
But more than anything, I have learnt that despite the world celebrating Mandela, very few people would opt to walk in his shoes.
One other thing; I never met Mandela. Not in the sense of shaking his hand and posing for a picture with him like had become so fashionable. For that honor, you needed to be a somebody. And yet in my heart of hearts, I know that I met him.
Rest in peace Madiba!