Of winners, customer service and reality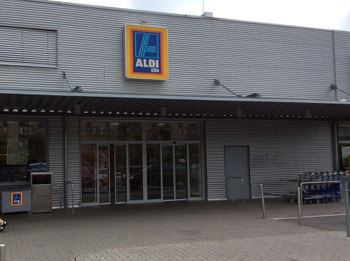 Oh Aldi...
The woman listens, watching me intently. Her eyes distant and blank, betray impatience.
"You have to go to the cashier first before shopping if you want to return or exchange something that you have previously bought." She says.
Her tone is terse. No beating about the bush. No smiles. No 'Oh we are so glad you are shopping here!' drama.
This is ALDI.
The mother of all discount stores. The discount supermarket that every German neighborhood boasts of. The poster store of the legendary German customer service whose mantra is good old common sense.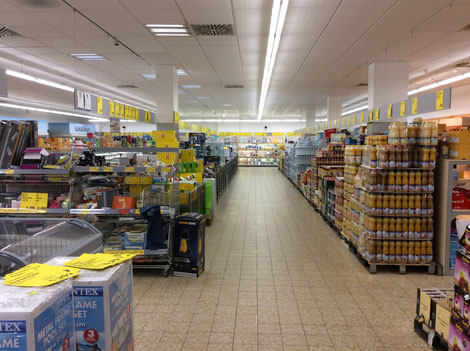 The pressure
I look at my shopping cart. She looks at the four year old.
"Do you have a receipt?" she asks and before I know it, she is on her way with my receipt and the football. I had impulsively bought it on my last visit, before finding an identical one lying unused, somewhere at home.
I do that all the time whenever I go to ALDI.  ALDI is permanently giving me the now or never feeling.
This is the only ball in Germany!
These are the only eggs in the world!
I watch as she walks back to me. Her blond hair is tied in a fierce ponytail that immediately gives me the feeling that she has a headache. Her light blue blouse with ALDI printed on the collar, hangs loosely over her slim blue trousers.
She hands me back my money and for a split of a second, I think I see a regretful smile. The kind that proper customer service personnel  might flash.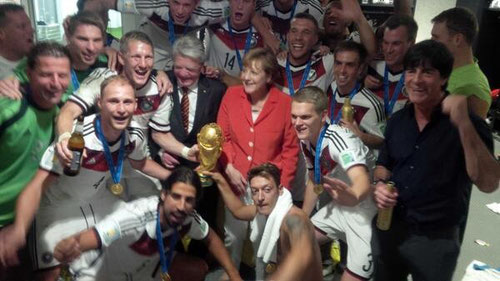 Moving on
I watch as she picks up from where she left. Meticulous. Machinelike. She is clearing football paraphernalia.
Something about this makes me sad. It is just two days since Germany won the world cup and ALDI is already shamelessly moving on.
My local resident Germans, all agree that it was a major feat. 24 years is the number of years Germany had to wait before winning their fourth world cup.
24 years.
A bit shorter than Kenya but still…
My mind goes back to that electrifying night. It is a moment that I'll remember for a long time to come. The joy, the disbelief, the amazement, the happiness.
At my desk two days later, I think of all the adjectives to capture this memory; fantastic, great, unbeatable, unforgettable, unbelievable, invincible, the best. Somehow, they all sound too ordinary.
Hours go by. Days go by.
Try as I may, I don't manage to string two sentences together. I feel it all fading away. Moving at breath neck speed in the other direction, where oblivion and extinction reside.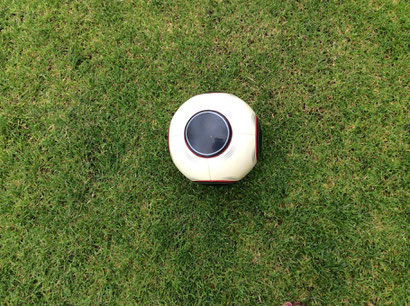 Missing the 'moment'
I don't give up. I try harder. Someone once told me that the most important thing in life is the 'moment.' It makes the difference between a funny joke and a lame one. It makes the difference between being alive and dead. But no one can control the moment.
I realize now that I have missed the 'moment.'

 The never ending Israel –Palestinian conflict has managed to up it a notch. The ferocity for once shocks even the most hardened. A Malaysian plane has been shot down in Ukraine killing 300 people. The Ebola outbreak in West Africa seems to be getting out of control. The Islamists are on a forward match.
In less than two weeks, football has been reduced to what it really is. A small ball chased around by twenty-two people.