(Part one)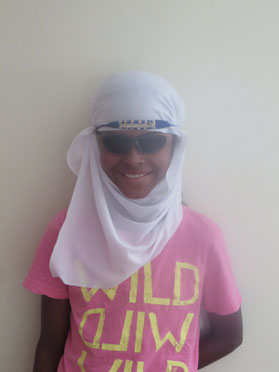 "Send passport, filled forms and money." The woman says. There are clink sounds in the background and for a moment, I wonder whether I caught her in the middle of cleaning dishes. I check the website again. There are no bank details.
"Into which account should I transfer the money?" I ask.
"Oh no, we don't do that!" she cries. Her voice is warm. The kind of a person you would trust with your only kid. A phone rings in the background. She picks it up and talks for a couple of minutes.
'Shukran!' She says bursting into a hearty laugh.
'Shukran' means 'thank you' in Arabic so I wrongly assume that the call is about to end. Twelve minutes pass.
"Hello!" I call out.
"Is anyone there?" I continue.

"It is Tunis!" she whispers back in what sounds like a conspiratorial tone.

As far as I know, Tunis is the capital city of Tunisia. For the next ten minutes, I hold on to the receiver wondering who amongst the half a million residents of Tunis is calling her. I am about to disconnect the call when she says the final shukran.

"Soooo how can I help you?" she asks.  I repeat everything. Normally, I would be throwing a tantrum. But this is the embassy of the brave people of Tunisia. It is Tunisians who first started the Arab spring driving out a man who had terrorized them for more than two decades like a common thief. And so, I'm in awe.
"Put the forms, your passport and the money in an envelope and send it to us," she says pleasantly.
"I can't send money by post in an envelope!" I tell her. Even Kenya has Mpesa and sending money by post in an envelope in the middle of Europe just sounds like a joke pushed too far. Tunisian bravery notwithstanding.
"Do you know a better way?" she asks.
There is silence. A pretty suffocating one.

I think of Western Union, Paypal and a host of other money transfers services.
But this isn't a question.  It is more in the league of threats.  
Many things go through my mind. Who do I ask if the money and passport don't reach their destination?
She is reading my mind.

"Visa 36 Euros!"  she exclaims.

This takes a moment to sink in. I am not only expected to send money by post in an envelope but coins as well.
"Do I get change if I put 40 Euros in the envelope?" I ask.
"It is Tunis!" She says and bursts into a soft chuckle. I smile too though I am not sure why.
Someone once told me that the quality of a smile depends on what part of the body it emanates from. The higher the part of the body, the higher the quality.
"How long will it take before I get the visa?" I ask.
"It is Tuunis!" she says again.
"Yes but for how long? Two weeks, one month?"
"Well, it is Tuuuunis!" she repeats slowly and I  literally feel her sighing.
I put the receiver down. This is going to be a long ride.