Of brave women and countries on the brink...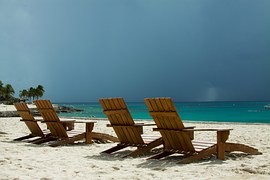 The year is 1985. It must have been.
Her grip is becoming tighter. I hold on to her fingers and feel the sweat on my palms.
"Faster" she whispers in a near trembling voice. Waya which simply means 'aunt' in Luo, is a bubbly fearless woman whose laughter echoes miles away and lights up anything it comes across.
"Keep walking" she says.
"Look ahead" she exhales slowly. She barely opens her mouth let alone looks at me. The small backpack with my clothes suddenly feels heavy but I majestically try to keep her pace.
We are not alone.  There is the samosa guy pacing around and singing something soulful. And then there is the little girl. She is probably about my age and she is carrying an orange bowl with peanuts and a small spoon.
And then there is everyone else. 
Law unto thy hands
The area is dusty and littered with plastic paper bags. It is the no-man's land on the Kenya-Uganda border. An area about one hundred square meters that is neither Kenya nor Uganda and where word has it, bullets regularly fly.  A man carrying a sack approaches us. Waya stops abruptly and pulls me closer to her. The man opens his sack to reveal what must be trillions of notes in Ugandan shillings.
Waya smiles and shrugs. The man walks away. We resume our walk and almost instantly, I feel Waya tensing up. Her eyes are fixed on the small cubicle ahead that houses the Ugandan customs police.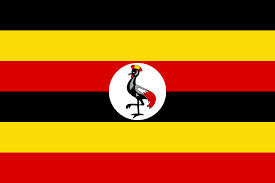 "Don't be scared" she stutters as we reach the cubicle. Three men and a woman get up. They are dressed in Khaki uniforms that are worn by Ugandan police. Waya smiles at them.
"What do you have?" One of the men asks. His voice is rough. Waya shows them the sugar, a packet of salt and a loaf of bread. The man grabs them all and puts them in a corner.
"Give me a kilo!" The woman says.  "This is mine!"  The man retorts. The second man grabs the loaf of bread and starts munching it. I watch silently.
The woman yanks my backpack.  Waya grabs my hand and squeezes it tightly.
The woman looks through my dresses.
"Dirty clothes?" she asks, visibly disgusted.
She puts some of my dresses aside.
"What is this?" she asks holding my blue girl-guide uniform.
"It is a uniform." Waya responds. The police woman looks at the dress, lost in thought. "It is the right size for Nawire!"she exclaims breaking into a small dance.
Holiday?
"Where are you going to?" The first police man asks.
"On holiday!" Waya says simply. 
They burst out laughing. A ferocious doom laden laughter.
I look up at Waya's defeated face. This strong fearless woman.
Waya had been married in the rift valley in a place called Kabartonjo.  Her husband, a primary school teacher who everyone described as a gentleman had beaten her up almost breaking her neck.
"You beat me up, I beat you up!" Waya had said with a cheeky smile on the day she arrived with her big blue metallic box.  I had spent the rest of the day staring at her silver bangles and earrings and marveling at her beautiful eyes that seemed to laugh and disdain in equal measure.
"Are you going back?" One of my aunties had asked her. Waya had laughed out loudly. I laughed too. But no one else seemed to find it funny. For a while, there was an unspoken hope and expectation that Waya would pack her bags up and go back to Kabartonjo.
But she never did.