This is something I wondered about when I first moved to Germany. I imagine that it is a question that gives many of my fellow foreigners sleepless nights.  Can one get a job in Germany when they are not fluent in German? The truth is, that German is not an easy language and there are many levels that one has to master before feeling half competent in it. If you somehow succeed in figuring out the random genders of trees, cows and books, you will still be pleasantly surprised to come across a word like this 'Rechtsschutzversicherungsgesellschaften'("legal protection insurance companies") or a sentence so long that it could easily go around the world and back. The second truth is  there are not too many countries or places around the world where German is spoken.  In fact, almost all the 230 million speakers of German live in Europe with small pockets elsewhere.  Most foreigners who come to Germany usually have other native languages and have previously only had superficial contact with German. Some of them come into  contact with German for the first time. Many of them have qualifications from their native countries usually learnt in different languages  for example English, Spanish and many others to name but a few. Almost all of them have dreams of working and earning a living.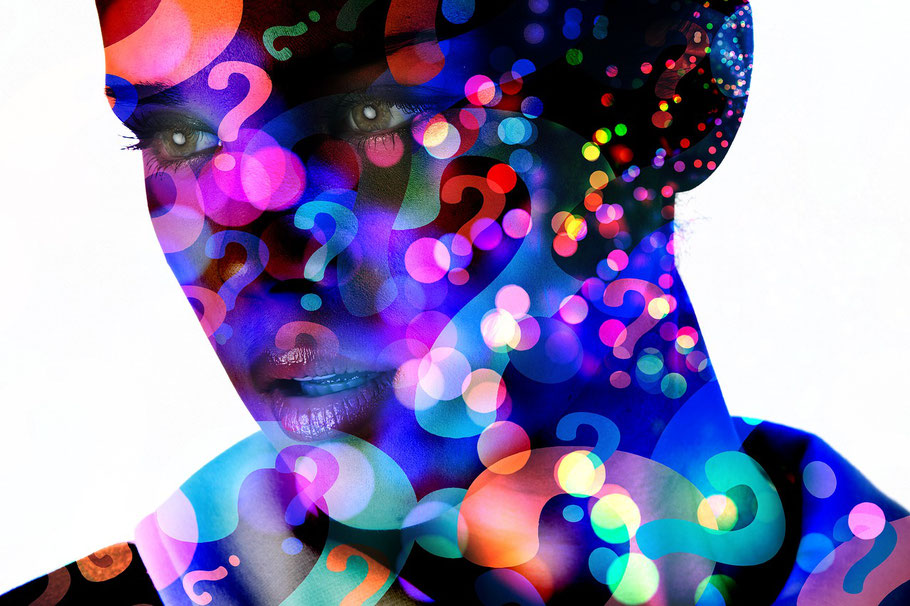 I for example grew up speaking English, Luo and Swahili. When I first came to Germany, I could barely speak German.  I had   an undergraduate degree from my native country Kenya and I of course wondered whether it was going to be useful in any way in Germany.
I realized pretty first the limits of foreign qualifications in a place with a different education system and with a foreign language. I therefore decided to enroll in a German university and luckily got a part of my foreign degree acknowledged.
I eventually successfully completed an undergraduate degree from the German university but before proceeding for my graduate degree, I got a job.  My German at that point was pretty decent. Not perfect, just decent but I still had massive insecurities about my German fluency especially when it came to spoken German. I could talk to friends, but I was terrified of not being able to express myself or my ideas in a work environment. I can therefore totally relate to people who wonder about getting a job in Germany when their German isn't great.
So how do you get a job in Germany when your German isn't that great? The following strategies worked for me and they might work for you too. They were not conscious strategies. They were more driven by my own insecurities about my German fluency.
1.Apply for jobs in foreign companies based in Germany
My first job in Germany was in an American company. They were looking for someone who was fluent in both English and German. Even though my spoken German was still pretty shaky, I applied and was hired. Most of the work processes were in English and all the colleagues, a good chunk of who were also foreigners (Americans, Canadians and British) spoke English. Some of my colleagues didn't speak any German at all which came as a big surprise to me since I had assumed that it was impossible to work in Germany without speaking German. Communication with clients was in both English and German. For the most part, it worked very well because the employer and the clients were both well aware that the working languages were English and German.
For foreigners with less than perfect German skills, international companies based in Germany can offer a smooth less bumpy entrance into the German job market. There are quite a few of such companies so just look out for them.
2.Look for  jobs in big German multi-national companies
Germany is home to very many big multi-national companies. BASF-the chemical company(biggest chemical manufacturer in the world), Daimler- multinational automotive corporation (makers of Mercedes) BMW, Bayer- German multinational chemical, pharmaceutical and life sciences company, SAP- (multinational software corporation that makes enterprise software to manage business operations and customer relations) among others.
My second job was in a big multi-national German company. German and English were the official working languages. The interesting thing about that job was the fact that the German language played a very limited role to almost no role. Most of my colleagues a good percentage of who were German spoke perfect English. The clients were spread all over the world and because most of them didn't speak German, it was expected and was in fact the norm that one spoke English.
For foreigners with less than perfect German skills, a big German multi-national company can be an excellent place to work. Unlike small and mid-sized German companies that might be focused on the German market; they often have a global clientele and a diverse workforce to meet multi-national needs.
This doesn't mean that it would be easy to get into these companies but the fact that one doesn't speak perfect German will unlikely be a disqualifying factor if one has the right qualifications and applies for a job in these companies.
3.Look for jobs in sectors where the working language is English
Depending on the sector, it might be relatively easy to get a job with limited German fluency or nearly impossible. If you want to work in the medical sector, it might be extremely important to speak German because you need to communicate with patients most of who speak German. On the other hand, The IT sector and many engineering sector jobs often have working language as English. What this means is that you will not be disqualified on the basis of your less than perfect German. Many IT companies employ qualified programmers and software engineers and give them time to learn German. If it is a small and mid-sized IT company, you might still have to be relatively good in German in order to understand client tickets  and respond appropriately or meet your clients' needs because they are likely to be all in German.
Working in Germany with foreign qualifications
A lot has changed since I first moved to Germany. The German government has streamlined the process of acknowledging foreign qualifications. It has become much less complicated to have foreign degrees and qualifications acknowledged. If you would like to have your foreign qualifications acknowledged, then visit the federal ministry for education and research website.
Despite the relative ease of getting foreign qualifications acknowledged in Germany, I would like to stress that German fluency is still central to working in Germany. It's possible to get work with less than perfect German but it limits your chances considerably.
According to the federal statistics, small and mid-sized companies in Germany employ 61% of the work force. For most of these companies, you need to be pretty good in German. From the sectors, to the number of companies, one has a considerably smaller pool to choose from if you don't speak German. So if you can, then please continue learning and improving your German and hopefully your chances in the job market.