The idea to visit southern France wasn't borne out of any particular curiosity or any enthusiasm. No, it was an idea that appeared one hot afternoon as we gasped for breath and pondered the very real possibility of melting away in the hot German summer. Three days in a row with temperatures of 36 degrees convinced us that 
we needed to get away to some place with a sea and hopefully with no COVID. Since we did not want to fly, the options were limited to some place where we could reach by car. German North Sea and East Sea were out of question. Too crowded plus the possibility of rain and cold winds can never be ruled out on those sides. 
And so we settled on southern France. Some place we could reach by car and still be able to have the strength to relax and enjoy ourselves.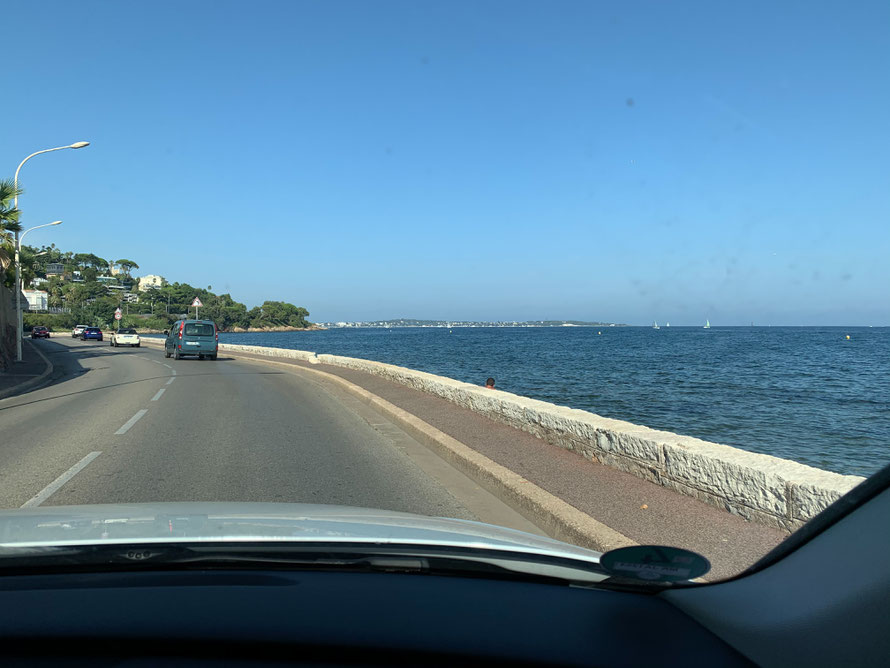 Day 1- The French Highways
We left the south western city we live in Germany at 10am. Our plan was to drive 600km into France and sleep over in the French City of Lyon. After being stuck on A5 headed to Basel for ages, the jam finally cleared and we finally headed to Strasburg. The A5 Highway has had construction for as long as I remember plus it's always full, so if you are ever around it, make a point of avoiding it.
Every 2 hours, we made a break. Important: On the French side, we were pleasantly surprised to find that the restaurants off the highway didn't charge for the toilets.The German highways have toilets run by a company called Serfway and it costs 70cents to use the toilets. Also unlike in Germany where the highway stops had either some unadventurous looking restaurant or a McDonald, the French side had nice restaurants and Cafes and seemed generally more spacious and nice. On the flip side, French highways are not free. You have to pay unlike German highways.  By the time we reached Cannes, we had paid close to 100Euros which is really a lot if you consider that all people in France pay to use the highways and not just some random travellers. I would have thought that the highways would be empty because people would avoid the charges. But this was not the case. The French highway from Lyon to Marseille was quite full especially with trucks.
The speed limit was for the most part set at 110km/hr though there were also parts that had 130km/hour limit. Compared to German Autobahns where everyone always seems to be rushing to the loo, it felt like a walk in the park.